FAMILY LAW ATTORNEYS IN NASHVILLE, TENNESSEE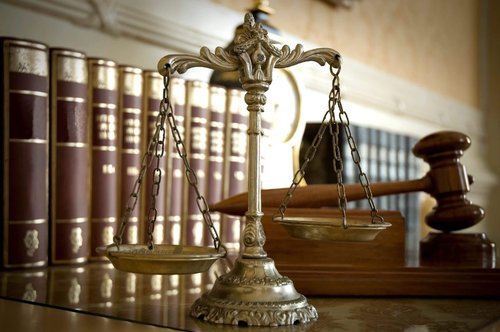 We are your top family law Nashville divorce attorneys vigorously protecting your interests. Are you considering filing for divorce? Studies show that divorce is one of the most stressful events in a person's life. You probably never anticipated that you would be going through a divorce. It is important to know that with time, life can be great again. Choosing a dedicated lawyer working with you and fighting for your rights can make all the difference.
Call our office today to speak with one of our divorce lawyers at Brazil Clark, PLLC. We truly care about you and your future. We give straightforward advice and strive to help you achieve your goals without generating unnecessary drama.
OUR FAMILY LAW APPROACH
WE DO DIVORCE — NOT DAMAGE.
Our attorneys assist Nashville residents with all areas of family law Nashville, including divorce, child custody and support, parenting time (or visitation), alimony, modification of prior custody orders, grandparents rights, dependency and neglect cases, and orders of protection.
When you hire our firm to represent you in your divorce or other family law case, we have one goal: achieving the best possible outcome as quickly and affordably as possible. We make sure that you understand all available options and choose the strategy that best suits your needs.
Aside from zealously representing your interests at every stage of the proceeding, we make ourselves available when you need us. This is because we love what we do. One of the most common complaints we have heard about some divorce lawyers is that clients have a hard time reaching them for advice. We understand that when you are going through a divorce, you want a lawyer that is available when you need him. This is why we respond to calls and emails not just from 9:00 to 5:00, but when you need us after hours. Even on weekends, our office phones are answered by actual people who immediately deliver your messages to us so that no emergency goes unnoticed.
THE TOP 5 THINGS NOT TO DO BEFORE FILING FOR DIVORCE
Do not say anything to your spouse or children that you would not say to a Judge.
Divorce can inflame passions, and otherwise, well-mannered people may be provoked into saying things they later regret. You should presume that every email, text message, and social media post will be scrutinized by your spouse's attorney and the court because they will. During the discovery process, and throughout the case, both parties will be able to compel the other to produce a variety of documentation and information. Maintain a cool head so that your true character is represented by your communications.

Don't make the children feel responsible.
Divorce is uniquely difficult for children. Whether they are toddlers or teenagers, children need a safe and supportive emotional environment to cope with a divorce. Be honest, but do not delve into all the details of the divorce. Make sure that you recognize that now more than ever your children will look to you for stability and reassurance. Parties who try to use children as "pawns" in the divorce or as a substitute for a therapist are making terrible mistakes.

Don't forget to keep good records.
Keeping good records goes beyond printing your bank statements. You should keep a journal of significant events that occur before and after you file for divorce. If a contested divorce goes to trial, the passage of time makes it easy to forget important details of your case. Regularly keeping a journal of these events will ensure that, if you do go to trial, you will be able to accurately recall everything that has happened.

Don't neglect your mental health.
The stress of a contested divorce can be mitigated with a healthy dose of positive activities. Make time for your favorite hobbies and recreational activities, consider seeking therapy to cope with the mix of emotions that you are dealing with, and lean on your family and friends for support as you go through the process. Don't let your divorce consume your life.

Don't go it alone.
The dysfunction that precedes a divorce is draining. Reach out to trusted friends and family members to rely on during this time of need. You may be able to resolve your marital difficulties, and your friends and family may be able to facilitate this. If not, they will provide you with much needed emotional support while you proceed to a divorce. Once you have exhausted all other options, pick up the phone and call a Nashville divorce lawyer that you can trust to be there for you too. You will be spending lots of time talking to your lawyer and you will be counting on that lawyer to assure that you get the best and most painless outcome in your divorce, so make sure your divorce lawyer is someone you can relate to and someone you can trust.